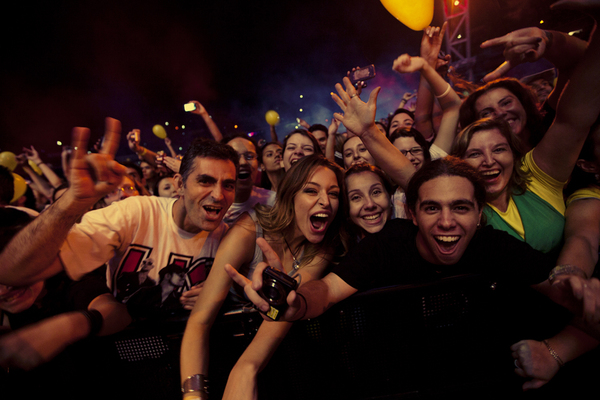 At the end of July last year, after 110 shows, the U2360° spaceship took off for
the final time.
Nothing captures the 360° vibe like the
limited edition live set U22
, with 22 songs from three years of shows.
But what was it like to be there on the night, from the second the band walked onstage as 'Real Thing' kicked off to the closing benediction of 'Moment of Surrender' ?
Maybe you were there and you'll never forget... maybe you wouldn't mind a reminder.
To mark the first anniversary of the end of U2360°, this Saturday, exclusively for our U2.com subscribers, we'll be rebroadcasting the audio of the third show in Sao Paulo from April 2011.
The third and final rebroadcast begin at
8pm (London, UK time) on Sunday July 29th.
Check the graphic below below for times in other regions. Listen in to the entire show - and join other fans in a live conversation. (Check
The World Clock
to see what time works best where you are in the world or take a look at our world times below for each broadcast.)
Listen to the show here (you'll need to be logged in to access it).
( U2.com subscribers can follow
this live thread
in the Zoo and get voting in the
U22Unwrapped Fans Videos Vote Off
(Round 1).)
And if you're not a subscriber to U2.com and you'd like to listen in, check out the
details of a subscription
. You get to download 12 tracks from U22 immediately, we put the limited edition package in the mail to you... and your plans for this weekend are sorted!