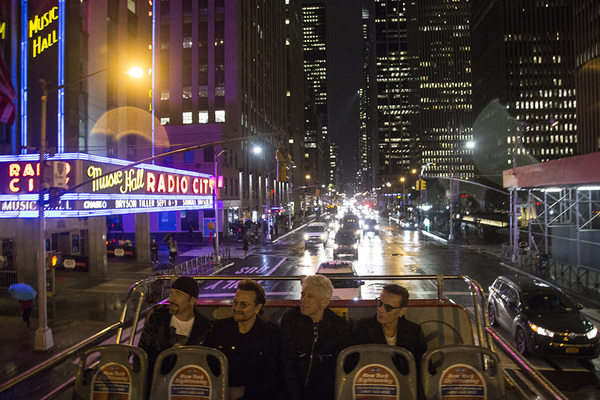 "Best Thing" - The Video - Watch it now.
'I can see it all so clearly
I can see what you can't see
I can see you love her loudly
When she needs you quietly…'

U2 first played New York City in 1980... and they keep coming back.

The new video for "You're The Best Thing About Me," directed by Jonas Åkerlund, sees band members reveling in the sights and sounds of New York City where, as a young Dublin four-piece, they played their first U.S. club gig in December 1980, beginning a love affair with the city which has endured for almost 40 years.

Shot earlier this month while the band were on tour and featuring U2 in performance, the video is a fitting backdrop for "You're The Best Thing About Me" – Bono's love letter to his wife Ali – and serves as a visual tribute to New York, a serenade to the city's iconic symbols of American compassion and liberty.
'I lift my lamp beside the golden door...'
Watch it now. #U2BestThing #U2SongsofExperience #U2