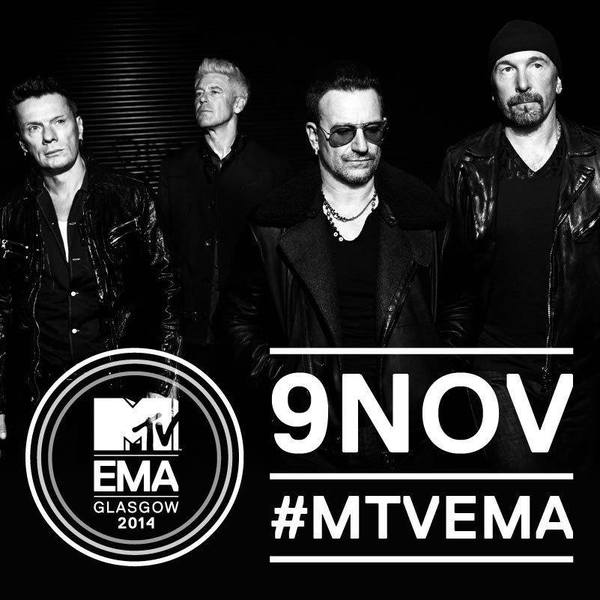 With visits to Glasgow, Berlin and New York coming up, here's what we know.
On Sunday night, the band will be in Glasgow to perform at the 2014 MTV EMA Awards. This is the fourth time U2 have been part of the MTV EMA, having performed in Rotterdam in 1997, Stockholm in 2000 and from Berlin's Brandenburg Gate in 2009.
All you need to know here
.
In Berlin, next Thursday, the band will be presented with the
BAMBI Award for International Music -
and be performing.
Here's how the
BAMBI jury
describe U2's award.
'Since their early days in Dublin, U2 knew how to channel their fans' emotions through their music and to combine them with impassioned statements. They tackle the mistakes we make as we grow and youthful outrage at an imperfect and unjust world. U2 create rock music with attitude and poetic texts that Bono, their charismatic singer, verbalises with his unique voice. Guitarist The Edge, bassist Adam Clayton and drummer Larry Mullen, Jr. provide the unmistakeable U2 sound of strong rhythms and melodies.'
A few days later the band will be in New York, moving into Late Night With Jimmy Fallon for a week long residency -
starting Monday November 17th
. Back in February, the band appeared on Jimmy Fallon's debut on The Tonight Show performing 'Invisible' and a stripped back version of 'Ordinary Love'.
More news as we get it.