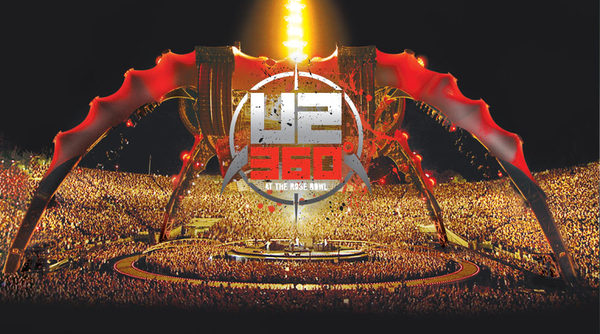 Tom Krueger has been a fan of U2 since The Unforgettable Fire back in 1984. Now he's directed'U2 360° Live at the Rose Bowl'. In an interview for our Subscription Site Tom told us about he got first came to work with the band, his role during the live show and how he ended up shooting the Rose Bowl show for the DVD/Blu-ray.


Getting Involved with U2.

We did U2:3D, which was a very intense process, and as that went so well Willie Williams, the band€™s Show Director, asked me to design the photography and video coverage for the 360 tour. That was an incredible challenge: to figure out how to cover the four band members at all times, through 360 degrees, in a dynamic way - not just in the way that most bands have employed, until now, with a lock-off, long-lens camera on each member of the band. Willie has since told me that it was my lack of experience on a rock-and-roll tour that persuaded him I'd be the right person for the job.


Shooting The 360 Show

The cameras round the edge of the stage are the most intimate. In most DVDs and shows, cameras are further away, with a much longer lens. You get a separation. With ours, you feel like you€™re standing feet away from the band, because you are. You hardly see these cameras, yet they€™re right there in U2€™s faces, and they perform to them... that was the approach of the entire film.


Special Moments

There were some incredible, serendipitous moments that happened during the shoot. I€™m getting goose bumps just recalling the segue from Crazy into Sunday Bloody Sunday. Bono fell to his knees, and just at that moment somebody in the audience threw an American flag onto the stage....

Being a Fan

I remember playing Unforgettable Fire over and over, especially Wire. I€™d bounce off the ceilings. So to have a chance to work intimately with U2 was a dream come true. It would not have been the same experience, if I didn€™t love their music. And they have made me an even bigger fan.

Read the whole of this two-part interview on our Subscription Site.