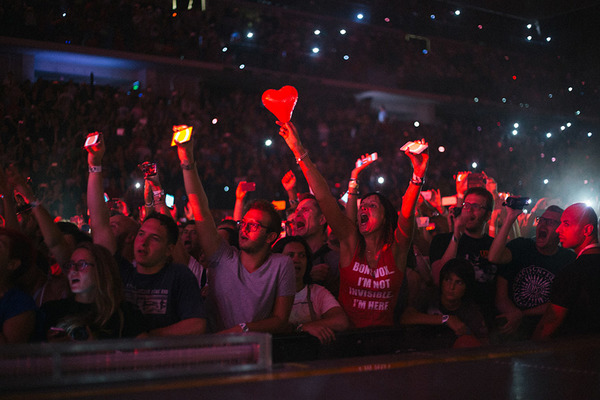 Flash Mob
The good folk at Italian fan site U2place.com turned the Pala Alpitour Arena (RED) on Friday and Saturday
As Edge played in the unmistakeable opening chords of 'Streets', fans all around the arena set in motion 'AmplyRed' - holding high smartphones and tablets displaying the RED logo, or waving red scarves.
Another fine flash mob to boost awareness of the fight against HIV/AIDS in the developing world.
Here's what it looked like on the night - and thanks to U2place.com and all the passionate Italian fans who made it such a memorable way to kick off #U2ieTour in Europe.