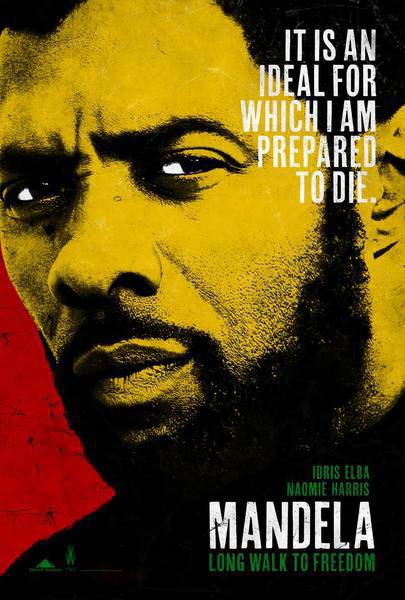 'The song has a gospel feeling, but it adds dimension. Like a lot of my favorite gospel songs, there's an ache to it. There's got to be a bit of blues for me.'
Bono has been talking with the
LA Times
about the Oscar-nominated 'Ordinary Love', which the band will perform at Sunday's
Academy Awards
ceremony.
The track - from
Mandela: Long Walk To Freedom
- is nominated for 'Best Original Song' along with 'Happy' from
Despicable Me 2
(music and lyric by Pharrell Williams), Let It Go from
Froz
en (music and lyric by Kristen Anderson-Lopez and Robert Lopez) and 'The Moon Song' from
Her
(music by Karen O; Lyric by Karen O and Spike Jonze.)
Early drafts of 'Ordinary Love', explained Bono, were 'more literal in referencing Mandela's freedom from prison'. Ultimately he wanted the lyric to be more emotional and universal, which he decided after
reading the love letters traded in prison between Mandela and his wife Winnie
.
'The love letters from prison are very touching. They're very heartbreaking. They gave me a clue as to the kind of language to use in the song. The melancholy was in there. The song has a gospel feeling, but it adds dimension. Like a lot of my favorite gospel songs, there's an ache to it. There's got to be a bit of blues for me.'
Idris Elba, who plays Nelson Mandela in the movie, has also been
talking about the song - and about the letters.
'Ordinary Love' is no ordinary song, as President Mandela was no ordinary man. Everyone has a sense of who Mandela is - be it his nobleness, his white hair, his calming yet commanding voice. It wasn't until I read the letters - the personal and emotionally charged exchanges between Madiba and Winnie during his imprisonment that I gained a deeper understanding of the other side of Mandela: Mandela the vulnerable. Mandela the raw. Mandela, the man in love - in love with one woman and in love with a nation.'