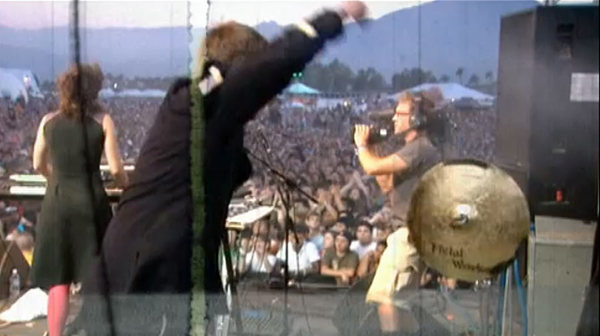 'I never had to push my way into a U2 show, that was a bit of a moment.'
(Bono)
Written and recorded during the Abbey Road sessions in London in 2006,
Window in the Skies
was one of two new tracks on the '
U218 Singles'
compilation.
As well as becoming a Top 5 hit, the video, directed by Gary Koepke, was touched with genius. A dazzling edit brings together a stellar cast of rock'n'roll icons: Elvis Presley to Marvin Gaye, Patti Smith to Jimi Hendrix, Billie Holiday to Iggy Pop. Bono, Edge, Larry and Adam are lost in the audience. The Washington Post called it '
a triumph of postmodern reconstruction.'
If you missed the video, take another look. Then tell us in the comments below your all-time top three videos for a U2 single.