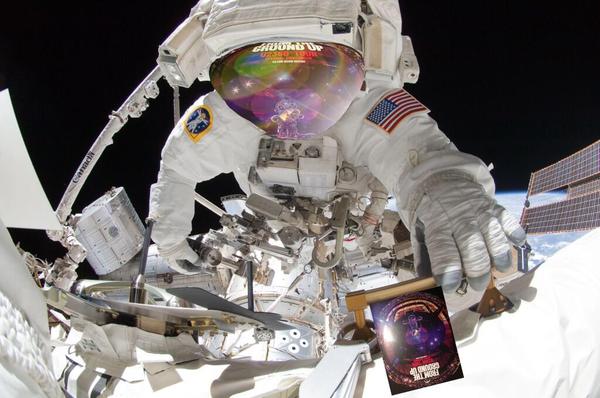 We asked you what you've been building 'from the ground up', a clever play on words designed to spread the word on our
very fine music edition of the definitive U2360 book
.
You tweeted images and posted video, underlining the innate creativity, verve and general comic timing that we expect in a U2 audience. We've added a
U2FTGU:What You Made
collection
over in our Gallery
while this clip captures even more.
There were scores of entries that deserved a prize and such was the quality that our judging panel nearly came to blows over the final selection. Eventually, agreement was reached and the five lucky winners below can each take a bow. A copy of the book, signed by Larry, Bono, Edge and Adam, is on the way to you.
Thomas Latour paid tribute to the unforgettable design of U2360 with an heroic homage in miniature, paying meticulous attention to detail. Introducing '
Baby Claw'
.
Fans in Colombia want to see the band in their country. Marcela González started a
campaign
.
Eric Nadeau in Canada was in the right space at the right time when From The Ground Up arrived at the
International Space Station
. An historic image.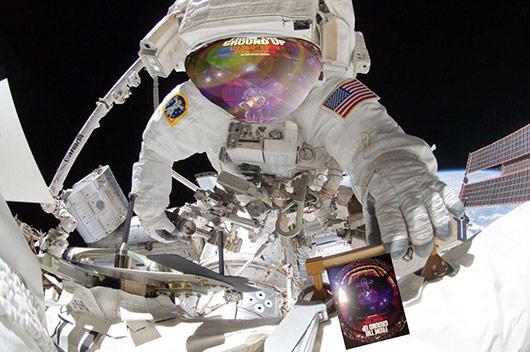 Mar (@u2Mar) in Xalapa, Mexico also captured a remarkable moment. Passing a building site she noticed a crack
U2 construction team
all studying the book while waiting for a wheelbarrow load of new U2 supplies to be unloaded.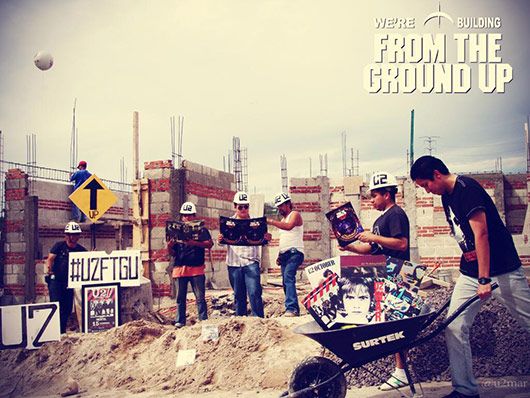 Finally Gene Fishel (@GFish4) presented a
U2360 wedding cake,
made for his best man by his wife.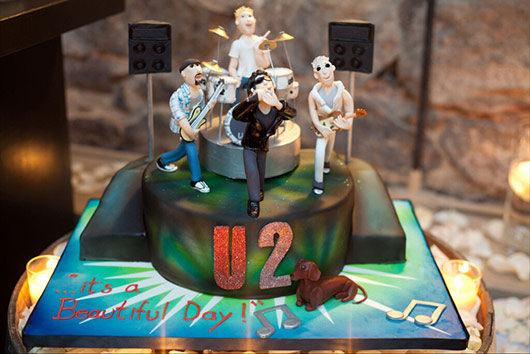 There were so many videos that our friends in Zootopia made us this neat montage.