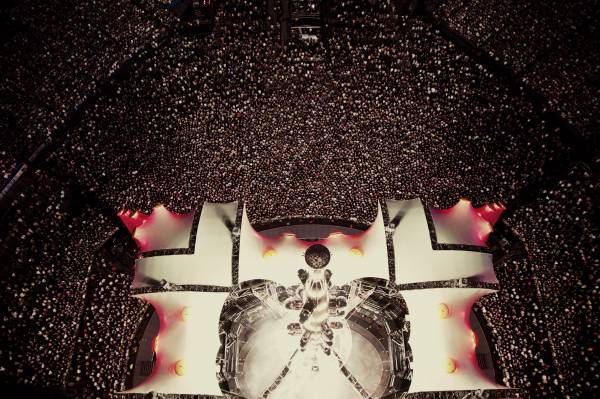 The limited-edition live set
'U22'
is now in production and soon we'll be announcing delivery details and the running order on each CD.
But you've been to the shows, maybe you've seen the band many times... you must have your own ideas on how you'd sequence these 22 tracks on a double-CD.
So here's your chance.
The only rule is to choose 11 tracks for CD 1 and 11 for CD 2.
In the list of the final 22 tracks below (listed in order of popular vote), as an illustration we've just broken them into two CD's after track 11. You can do it anyway you like.
And, to avoid any misunderstanding, while all your brilliant predictions are appreciated, this exercise is not for real. Even now there are highly trained individuals who really know how to do this kind of thing... actually doing it. (After your tracklisting prediction, you might want to add a line or two of explanation...)
CD1
1. Bad / 2. Where The Streets Have No Name / 3. Magnificent / 4. One / 5. Ultraviolet / 6. Even Better than The Real Thing / 7. With or Without You / 8. Beautiful Day / 9. City of Blinding Lights / 10. The Unforgettable Fire / 11. I Still Haven't Found What I'm Looking For
CD 2
12. All I Want is You/Love Rescue Me / 13. Moment of Surrender / 14. Until The End of the World / 15. The Fly / 16. One Tree Hill / 17. Stay (Faraway, So Close) / 18. Walk On / 19. Zooropa /
20. Elevation / 21. Out of Control / 22. Mysterious Ways