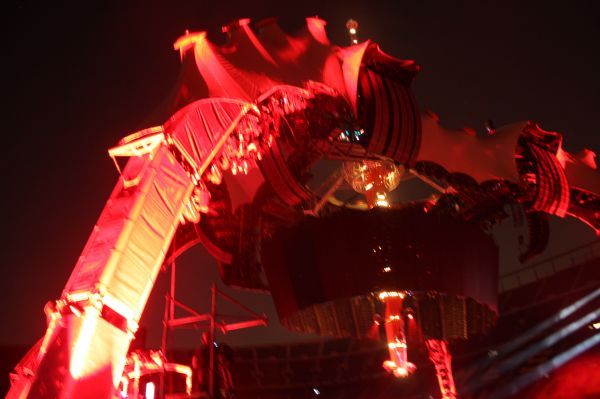 There's only a couple of days to go now and last night the band arrived on stage late and went through the whole of the new show until... very late.

Our lips are sealed on what tracks they played - if you want to find out, it's not difficult, but if you don't want to we're not about to spoil the surprise. But here's a few clues.

Seems like the band are intent on really mixing things up on this tour. Following all those weeks of rehearsals in Dublin, they're sounding very tight musically and at Camp Nou they're focussed on the production - how to make themselves at home on a breathtaking new stage, how to be 360 for two and a half hours. They've rehearsed thirty-plus tracks and last night ran through more than two thirds - as well as a cracking selection from No Line, we counted songs from EIGHT different albums. Also noticed one or two familiar songs have been... reimagined.

Going to be at one of the first shows in Barcelona ? How you getting prepared ? What are you expecting ? Seen the band before - got any advice for people seeing them for the first time ?

Countdown two days....