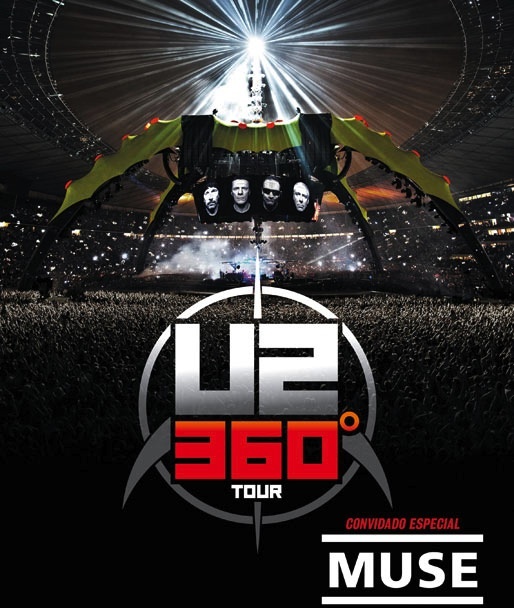 Next up for U2360° Chile, Argentina and Brazil as the band return to South America for the first time in five years.
Edge and Bono have been speaking to Chilean TV ahead of the opening night in the country next week. A show 'is not like going to the office for us, it's either going to be a wedding or a funeral...'
And to Argentinian TV: 'A U2 show is a carnival, it's a revival, it's a political rally, it's a rave, it's a rock'n'roll show...'
It was the Vertigo Tour in 2006 when the band were last in South America and in Buenos Aires that the groundbreaking live set
U23D was shot
.
Last time the band were in Chile, then President-elect, Michelle Bachelet, the country's first woman leader, was
backstage at the Estadio Nacional to present Amnesty International's 'Ambassadors of Conscience' award
to the band and Paul McGuinness.
In Brazil Edge, Larry and Bono showed up for
Carnival in Salvador
and
City of Blinding Lights
was in the set list.
It's always special to visit South America. Are you coming to the shows? Tell us what you're looking forward to.