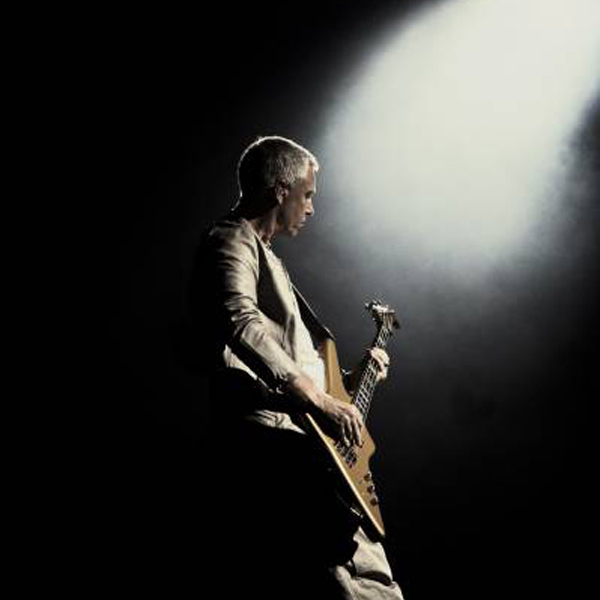 Caroline van Oosten de Boer knows a thing or two about seeing U2 on the road. Founding editor of U2log.com (2000-2011) and author of 'U2 Live - A Concert Documentary' (Omnibus Press, 2003), Caroline guesses she's seen the band play sixty-plus times.
Who better to kick off a new series in which we ask guest columnists to select their own 22 tracks for the upcoming, live double-CD 'U22' ?
(If you already subscribe to U2.com don't forget to cast your vote and if you don't,
here's everything you need to know about 'U22'
.)
Read Caroline's 'U22' tracklisting then get in the comments below and tell us what you think of it.
'U2360°. A tour named after a stage concept? The centrepiece a creepy 4-legged hulk dubbed 'The Claw' with orange pimples and pastel green trousers? You are having me on, right? But when the lights went down and the sound swelled, it worked. You see live concerts are as much about pyrotechnics as sex is about hydraulics. That is to say, not much. What really matters is the connection we make between our individual experience, and a lyric and a melody. That's where the intimacy occurs. In short: it's about songs. The songs are bigger than the performer – and U2 had a beautiful, relevant, new album full of gorgeous tunes to work with.

A live tape enthusiast since the early days, I have always preferred listening to full concerts - raw, unedited audience recordings - rather than the polished official product. Forced to select 22 tracks from different shows, trying to create a coherent document of the tour, I find sequencing a bitch. Do I roughly follow the flow of U2's own setlist or do I create my very own 'perfect' show? It's a bit of both. My U22 collection suffers from the fact that I have a yin for rarities and the fact that there are songs on the longlist, mainstays in U2's shows, that I've either never cared for or never want to hear again in my life. (I'm looking at you, Pride.) This leaves me with an abundance of mellow tunes and little leeway to shape light and dark in the set. I had to drop in one or two tracks that weren't my first choice. Compromise, that's nothing new to you…

So here's my personal U2360° live brought back to 22 songs, hand picked to create, hopefully, a credible souvenir of the tour. Claw not included.'
1. Return of the Stingray Guitar

2. Breathe
3. No Line on the Horizon
4. The Fly
5. I Will Follow
6. I'll Go Crazy if I Don't Go Crazy Tonight (Remix)
7. New Year's Day
8. Electrical Storm
9. Your Blue Room
10. Stay
11. Spanish Eyes
12. Miss Sarajevo
13. Unknown Caller
14. Zooropa
15. The Unforgettable Fire
16. City of Blinding Lights
17. Ultraviolet (Light My Way)
18. Scarlet
19. Mothers of the Disappeared
20. Bad
21. 40
22.Moment of Surrender