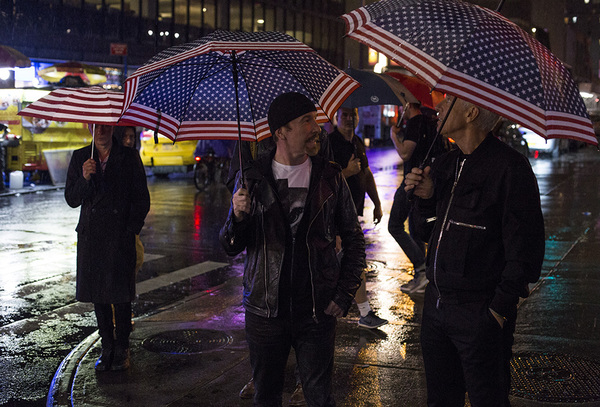 Been good to be back in New York City this week.
As well as playing The Tonight Show With Jimmy Fallon to promote the new single, 'You're The Best Thing About Me', the band have been out on the streets shooting a video.

Taking the bus.
Meeting New Yorkers.
Sheltering from the showers.
Ordering pizza.
#U2BestThing #U2SongsofExperience