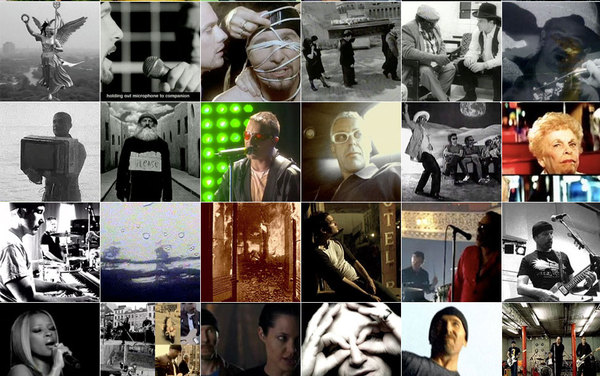 Over on our
Discography page
you'll find dozens and dozens of singles the band have released over the years.
Starting with U23 way back in 1979 - Out of Control, Stories for Boys, Boy-Girl - the trail leads all the way to 'I'll Go Crazy', third single from No Line On The Horizon, in 2009.
Maybe you'd forgotten Lemon was a single. Or you've never listened to Fire. Or you just recently discovered Please. But there'll be a U2 single that's special to you in some way - the one that comes on the radio or arrives unnoticed when your iPod's on shuffle and suddenly a moment in your life comes back to you.
What was the U2 single that stopped you in your tracks - and still does ?
It might depend on where you were when you first heard it, what was happening in your life, how you first got into the band?
Remind yourself of the history of the band's single releases and look through the promotional videos
on this page in our Video Gallery
(set aside a week or two for this) - find the one that reminds you of a time and place in your life.
In the comments below tell us why this song is special for you. Is there a story behind it - an anecdote from your life ?
What brings the track alive for you? What was happening to you at the time you first heard it that means you'll never get over this single?
We have prizes for the best, the funniest, the most moving or surprising entries. Add them in the comments below. Did we mention that ?
(Don't forget - we're not talking about any U2 track but about those released as singles...)