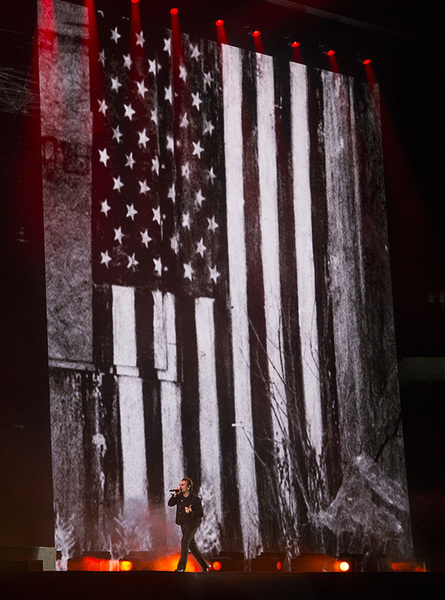 'I have kissed honey lips...'

'Still Haven't Found' in Phoenix tonight.

'I have kissed honey lips
Felt the healing in her finger tips
It burned like fire
(I was) burning inside her…'
'I Still Haven't Found What I'm Looking For' in Phoenix, Arizona tonight.
Full review coming soon. If you were at the University of Phoenix Stadium in Phoenix tonight, tell us all about it. Add your own review and photos below.