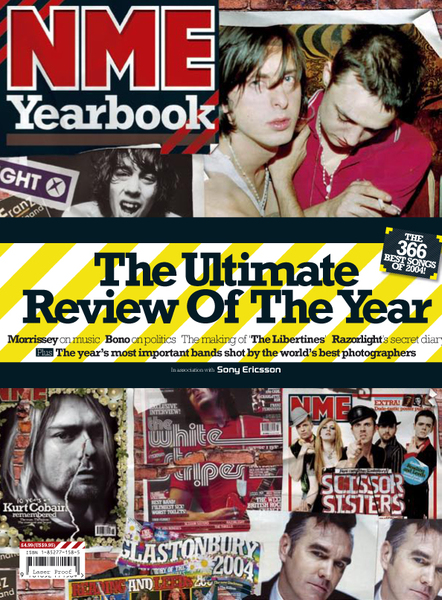 The band are on the cover of the Christmas edition of the UK's NME - and reviewing 2004.
Commenting on a sprawling bunch of disparate topics - from the war in Iraq to music business piracy, from the US election to Big Brother TV show - they also reveal that Interpol, Scissor Sisters and Franz Ferdinand are among their choice cuts from the year in music.
In the first of a two-part interview, stretching over several pages with some great new band shots, here we carry a couple of choice segments.
Buy the NME for the full read -
check their site for more
Larry responds to criticism that it was a sell-out for U2 to do the iPod advert: 'We did that Apple iPod advert and it was like, 'U2 sell out', accepting sponsorship. But we took no money. We decided to do that, you know why ? Because we knew that we would be on a TV station near you.... Working with Apple, it's one of the coolest products around, they've got amazing designers, they have almost single-handedly saved the music industry, because the industry was going around suing Napster, scratching their heads, while Apple was busy figuring out a way of downloading music where people could pay for it....'
Bono describes how much he likes The Libertines: 'What I love about them is the sense of jeopardy. You feel it could fall apart or they could love you. And I love that, I'm a fan.'
Adam reflects on transexual Nadia winning the UK TV show Big Brother - wondering what it says about the upside-down nature of modern celebrity: '...the thing that's noxious about celebrity is that it upends God's order of things. The real romantic figures surely, should be nurses, firemen, mothers, aid workers...these are literally heroic people...'