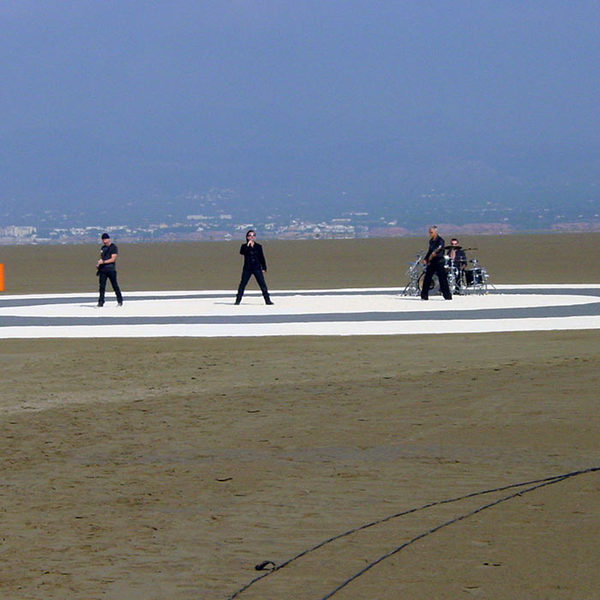 Digital download sales overtook those of 'physical' singles in the UK in 2004 - and U2's 'Vertigo' was the best-seller.
There were 5.7m legal downloads in 2004 according to a report from the British Phonographic Institute (BPI), and 'Vertigo' was the best-seller, topping the chart of 2004's Top Twenty Downloads .
2004's Top-Selling Downloads in the UK
1, VERTIGO, U2
2, WHAT YOU WAITING FOR, GWEN STEFANI
3, LOSE MY BREATH, DESTINY'S CHILD
4, AMERICAN IDIOT, GREEN DAY
5, DO THEY KNOW IT'S CHRISTMAS, BAND AID 20
6, THESE WORDS, NATASHA BEDINGFIELD
7, SHE WILL BE LOVED, MAROON 5
8, JUST LOSE IT, EMINEM
9, I BELIEVE IN YOU, KYLIE MINOGUE
10, CAR WASH, CHRISTINA AGUILERA FT MISSY ELLIOTT
11, THIS LOVE, MAROON 5
12, IF THERES ANY JUSTICE, LEMAR
13, DOGZ DON'T KILL PEOPLE WABBITS DO, MOULDY LOOKIN STAIN
14, FLASHDANCE, DEEP DISH
15, LOVE MACHINE, GIRLS ALOUD
16, NUMB/ENCORE, JAY-Z & LINKIN PARK
17, DROP IT LIKE ITS HOT, SNOOP DOGG
18, MARY, SCISSOR SISTERS
19, UNWRITTEN, NATASHA BEDINGFIELD
20, I'LL STAND BY YOU, GIRLS ALOUD
And the year finished with a major milestone for the UK charts; in the final week of the year downloads outsold physical singles for the first time. More than 312,000 singles were downloaded, compared to 282,000 physical singles.
Listen to Vertigo, check out the Jacknife Lee version, watch the video and find out plenty more about the UK's top download of 2004
here