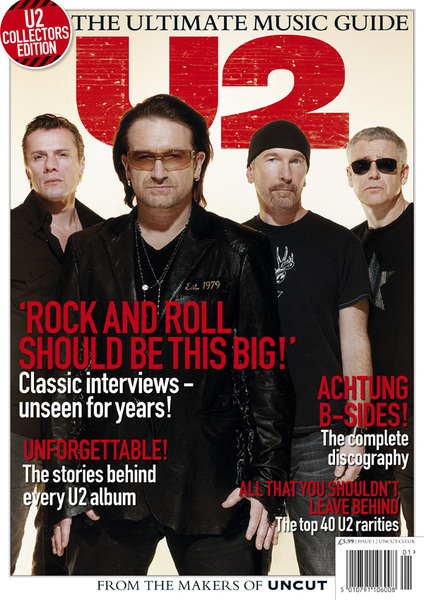 Billed as 'The Ultimate Music Guide to U2', a bumper magazine special from the makers of 'Uncut' has just hit the streets.

' Over 148 pages the magazine's unrivalled team of expert writers provide a comprehensive survey of U2's work, from their first stirrings in Dublin to the globe-straddling force who have just released their 12th blockbusting album.'

As well as analysis of every album, the guide also discusses rare released, live sets and DVD's and reprints some long lost interviews from the archives of the NME and Melody Maker.