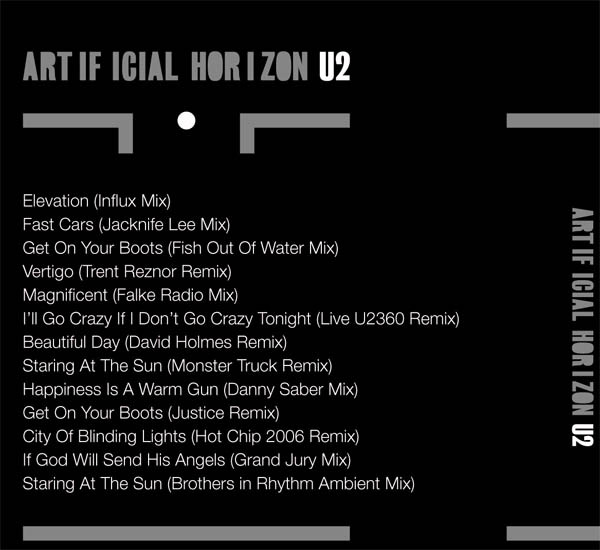 Artificial Horizon, the limited edition CD produced for subscribers to U2.com, is now released.

Running to 60 minutes, this exclusive CD features 13 tracks remixed by some of the world's leading DJs and producers. Including three never-before released tracks and two with very restricted previous release, here's a couple of lines from an early review by the editors at Mixmag:

'World beat flavour takes the song to totally different place.' (Elevation (Influx Mix) ); 'Makes U2 sound like another band entirely' (City Of Blinding Lights (Hot Chip Remix).

But what do you think ? Stand-out track? Most surprising mix? Song that sounds least like U2? Potential summer of 2010 dance-floor hit?

Add your reviews below.