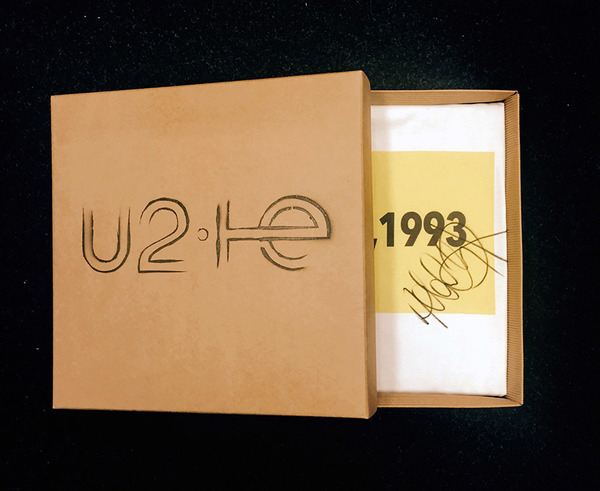 Fancy owning a personalised T-Shirt, as worn by Adam at one of the #U2ieTour shows? How about VIP tickets ... and a tour of the stage?
A series of charity auctions is supporting the work of Walk In My Shoes, a campaign promoting mental health awareness and well being for young people in Ireland.
Winners get VIP tickets to one of the European performances, a backstage tour and a T-shirt worn at one of the shows - personally signed for you by Adam.
Tickets for you and a guest include access to a premium viewing area on the floor, up close to the stage.
Here's details on the final auction.
Dublin (bidding ends Tuesday 17th November)
Inspired by a 16year old at St. Patrick's University Hospital, who wished his friends could 'walk in his shoes' to understand what he was going through, Walk in My Shoes raises funds to provide mental health support, information and services to vulnerable young adults in Ireland.
'We need support growing up, but especially if you're vulnerable and you need someone to talk to,' explains Adam, an ambassador of the organisation. 'It's ok to ask for help and Walk In My Shoes is working hard to remove the stigma around mental health difficulties.'
Read more about Walk In My Shoes. More auctions for European dates coming up. Keep checking back.