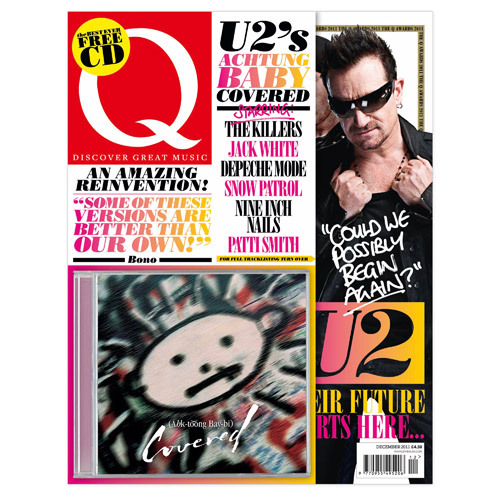 Nine Inch Nails covering Zoo Station. Damien Rice performing One. Patti Smith taking on Until The End Of The World and The Killers making over Ultraviolet (Light My Way).
The December edition of Q magazine has one of the most collectable U2 gifts. Ever. 'AHK-toong BAY-bi Covered', an entire CD of great acts reimagining Achtung Baby to mark its 20th anniversary. There's also a revealing and in-depth interview with the band in the magazine.
Easy to get hold of December Q in the UK but we figured there might be some others of you around the world who'd like your own copy - so we've got some in the U2.com store.
Check out the tracklisting
and order your copy.