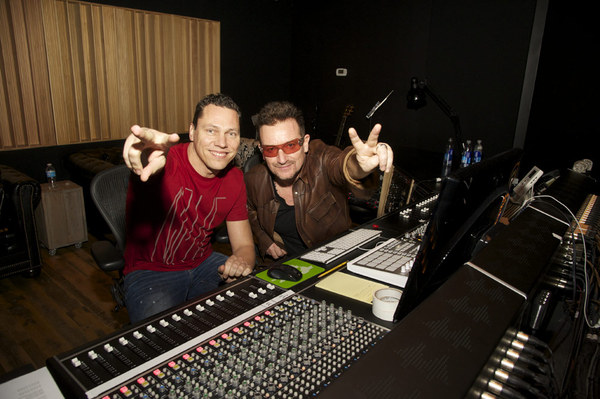 (RED) have announced a collaboration with one of the world's leading DJs and electronic dance music pioneers, Tiësto.
Next Tuesday, November 27, Tiësto will release an exclusive compilation album, DANCE (RED), SAVE LIVES, followed by a global livestream – powered by YouTube - from Melbourne's Stereosonic Festival over World AIDS Day weekend on December 1st and 2nd.
The compilation features artists including Calvin Harris, Avicii and Diplo, as well as an exclusive collaboration between Tiësto and Bono on U2's 'Pride'.
Mobilizing the huge global community of dance music fans in the fight against AIDS, Tiësto and his fellow DANCE (RED), SAVE LIVES artists will livestream their sets from the Stereosonic Festival on YouTube, bringing fans an unforgettable live global music experience. The stream will be available at www.youtube.com/joinred.
The announcement comes as (RED) and its partners mark an important milestone in the fight against AIDS, having generated $200 million for the Global Fund.
Speaking about his collaboration with (RED), Tiësto said; "When I went to Africa in 2006, I was struck by the devastating effect of AIDS. Now the world has an incredible chance to make sure that babies are born HIV free by 2015, and the dance community is going to make a lot of noise to help make this happen."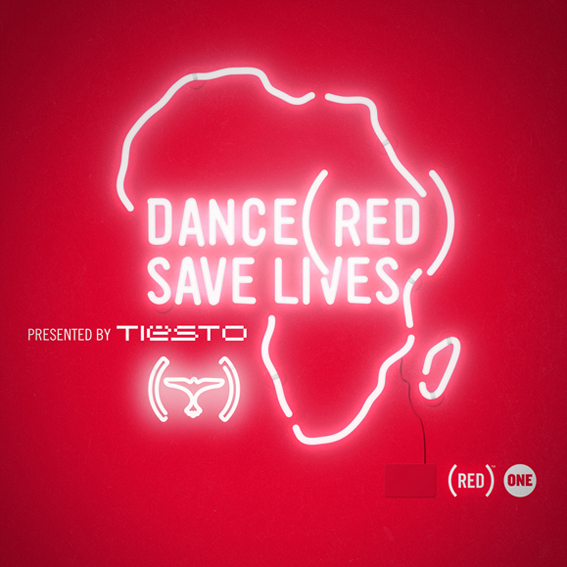 The war against AIDS faces a critical battle: to deliver the first AIDS Free Generation since HIV was diagnosed 31 years ago. In 2003, new childhood HIV infections peaked with more than 1,500 babies born with HIV every day. For only 40 cents a day, mothers can be treated to prevent transmission to their unborn children, and just over 900 babies are now born daily with the virus. By 2015, that number can be near zero. Ending mother-to-child transmission of HIV is a component of the UN Millennium Development Goals.
Deborah Dugan, CEO of (RED), said "Tiësto represents a generation of young music fans with incredible passion and energy. We want to tap into that passion to help deliver an AIDS free generation by 2015; a monumentally important milestone in the fight against AIDS. What Tiësto and his friends in the dance music community are bringing to this fight is invaluable. They bring the kind of heat that is so desperately needed to keep this issue at the top of the agenda. This World AIDS Day, I want fans to buy the album and DANCE (RED), SAVE LIVES!'
Find out
more
.
(RED) was founded in 2006 by Bono and Bobby Shriver to engage business in the fight against AIDS. It partners with iconic global brands who contribute up to 50% of profits from (RED) branded goods and services to the Global Fund to fight AIDS, Tuberculosis and Malaria.