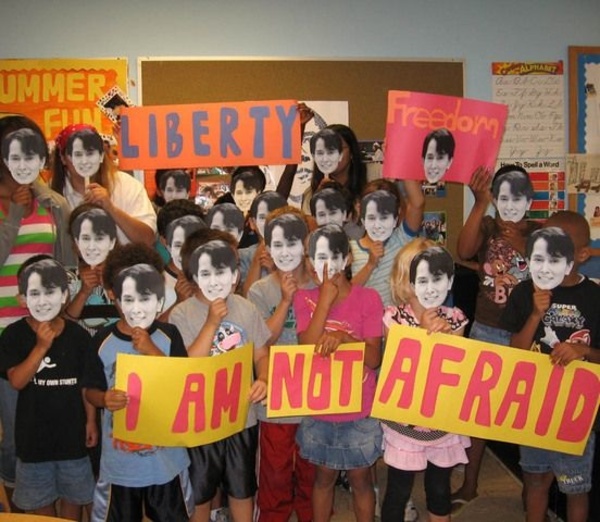 Thousands of you put on the Aung San Suu Kyi Mask during the show, when the band play Walk On - and thousands more of you are wearing the mask in strange and interesting places, all over the world.
We got Edge to check out the hundreds of photos you've been sending in and now he's selected some of his favourites for our special
ASSK MASK GALLERY.
Keep sending photos in which capture you wearing the mask in unusual places - and call attention to the plight of Aung San Suu Kyi, democratically elected leader of Burma, who has spent many of the last 20 years under house arrest.
And if you haven't yet seen the 360 show, take a look at this video to learn more about this contemporary global heroine.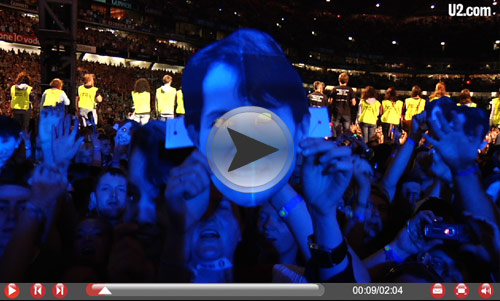 Downloaded your own mask ?
We want to see photos of you wearing it... on the bus or train. At the pub or the shops. On top of the Eiffel Tower, in a TV audience, playing for your local football team...
Edge will will be adding more of your images to our ASSK Mask Gallery.
Snap your photo on camera and email it in to us at this address
asskmask@u2.com
(Include your name, location and a couple of lines about where you took it.)
Or log in to u2.com,
follow this link to our Community section
; go to Photos; add a photo; tag it with the key word ASSK and submit.
Download the Mask here
- you will need
adobe acrobat
to print the file.