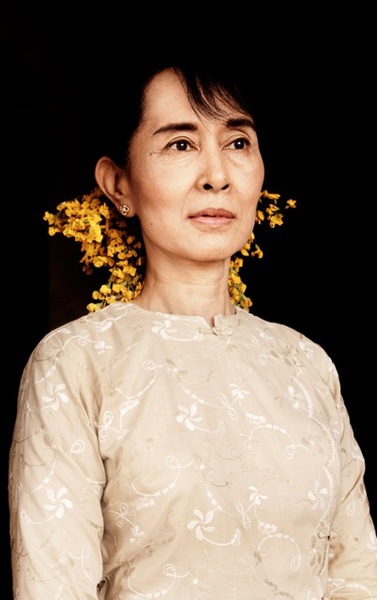 In Dublin on Monday Amnesty International's prestigious 'Ambassador of Conscience' Award will be made to Aung San Suu Kyi.

The presentation, at 'Electric Burma', will be made by Bono - it was originally announced from the stage when U2 played Croke Park in July 2009.

'It's so rare to see grace trump military might and when it happens we should make the most joyful noise we can. ' says Bono. 'Aung San Suu Kyi's grace and courage has tilted a wobbly world further in the direction of democracy. We all feel we know her, but it will be such a thrill to meet her in person. How honoured we are that she should consider Ireland for her first real trip from home.'

From A Conspiracy of Hope in 1986 to a clandestine film trip to Burma in 2011, our new slideshow charts U2's long collaboration with Amnesty International and with Aung San Suu Kyi.
See also

MYANMAR: OPEN LETTER TO UN

'THIS, WE NEVER IMAGINED…'