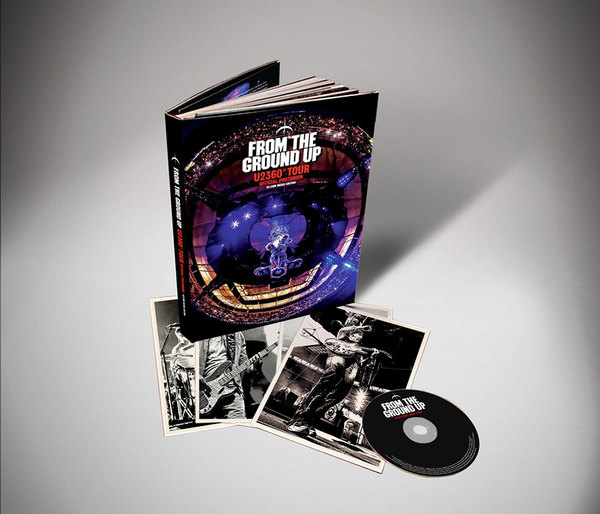 'Amazing book ! Amazing songs! Amazing quality!'

'A beautiful full size hard cover book with immaculate detail - best tour document I've ever seen.'

'Such a great read and the live disc is absolutely superb. Thank you U2 very much'
OK, enough showing off.
You like it, we like it, everyone likes it
.
But is there one way to make a book like this even more of a collectors item?
Well, actually, yes, just the one we could think of.
How about asking the band to sign some copies for a new U2.com competition.
Result!
We've snagged 5 shiny new copies of
'From The Ground Up: U2.com Music Edition'
to give away - each one signed by Larry, Adam, Edge & Bono.
To grab one of these great giveaways, here's what you need to do.
Post or tweet us a photo or a youtube video of something you've built... from the ground up.
A house?
A car?
A shed?
A spaceship?
A family?
A cake?
An... invention ?
What's your pride & joy that you made all yourself ?
(Extra points if you include a copy of
From The Ground Up
in your photo or video - or give it some surreal U2 twist.)
Then tag your image/video with #U2FTGU and mention @u2com /@u2comzoomods or @U2fTheGroundUp then post it up on twitter or youtube.
We'll pick out the most creative and repost them on U2.com and retweet them from @u2com.
And the best of the best? We'll be in touch with you on where we should send your signed copy.
Let building commence ...
(P.S. Don't forget those tags & mentions - #U2FTGU @u2com @u2comzoomods @U2fTheGroundUp. Competition runs until the end of March.)