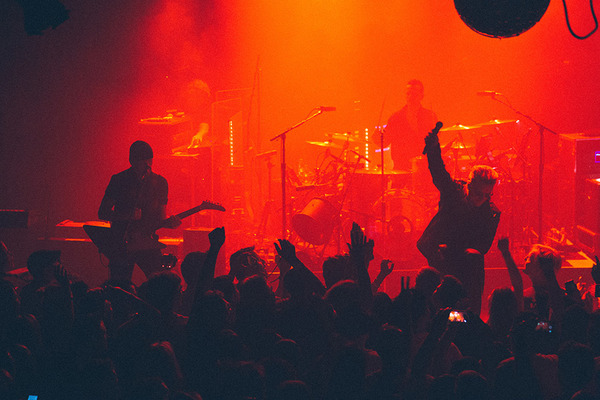 It was the most intimate club gig the band have played in years. Just 500 crammed into The Roxy in LA last month. That feeling of going back in time, to when the band first played the US, was heightened by the fact they played some of their earliest songs to mark the occasion.

None was more thrilling than '11 o Clock Tick Tock', first released in May 1980, and a stand-out track on the subscriber-only live album 'Another Time Another Place.

Ahead of physical release of this double vinyl album next month, this is the second track available to download for qualifying subscribers this week.

As everyone at The Roxy seemed to have a phone or camera held high on the night, we're inviting people to upload their video of '11 o Clock Tick Tock' - and we'll pull together a unique edit, featuring your footage.

If you were at The Roxy - or you know people who were - upload your footage using the form below.

Thanks - and we'll keep you posted.