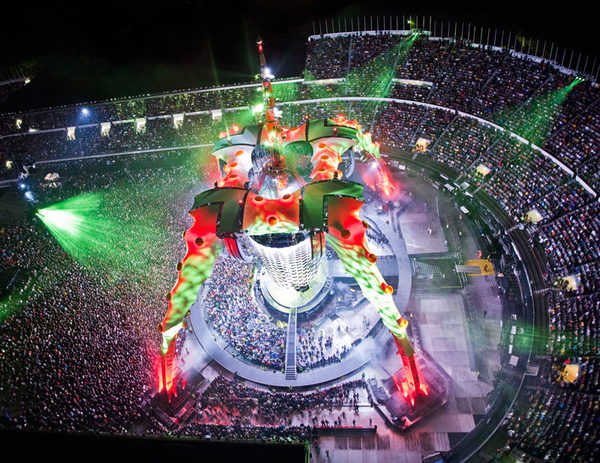 Following overwhelming demand for tickets for the May 14th date , a second U2 360° show will take place at the Azteca Stadium in Mexico City - on Sunday May 15th.
Tickets go on sale to Banamex cardholders on Monday October 4th at 11am (local time) and to the general public on Wednesday October 6th  at 11am (local).
U2.com subscribers can enter a special advance presale ahead of this public onsale beginning tomorrow, SATURDAY October 2nd at 11am and running through to Monday October 4th at 11am.  Subscribers will be emailed today with details of presale timings.
If you're interested in becoming a U2.com subscriber and entering the ticket presales,
here's all the details you need
- including news of 'U2:Duals'. This is a limited edition CD, not for sale at retail, featuring U2 collaborations with other artists.
(Special guests on both nights will be Snow Patrol.)
Mexico Tour Dates
May 14th 2011       Azteca Stadium,  Mexico City                  SOLD OUT
May 15th 2011       Azteca Stadium,  Mexico City