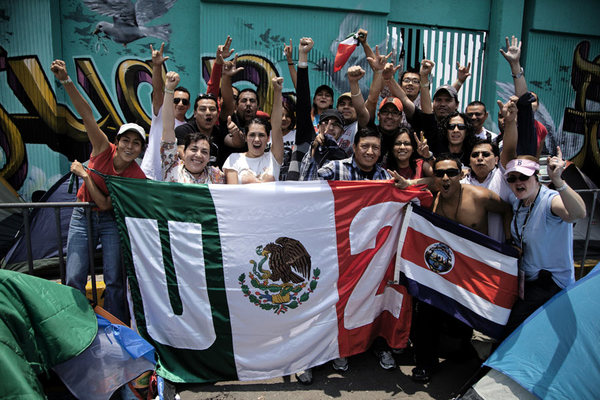 A U2 soundcheck ringing out from the Azteca Stadium last night, first one of the final lap of U2360° as it heads through North America this summer.
Zooropa, Even Better Than The Real Thing, 'Crazy' and Unknown Caller were all road-tested ahead of the first show of three in Mexico City tomorrow night.
More rehearsals today... along with
birthday wishes for Bono
.
(Incidentally, these Mexican fans, like the ones above, are pretty dedicated... some of them have been camped out for days waiting for the show. Respect!)