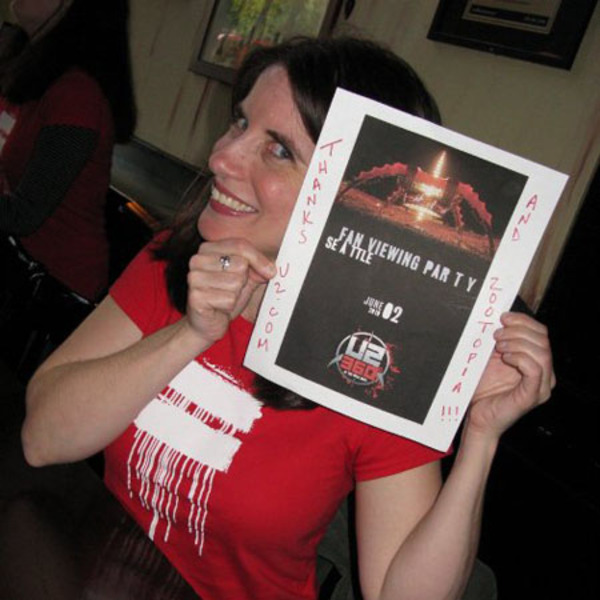 We've got word that in more than twenty cities across the US and Canada, folks have been getting together to mark the release of the 360° DVD.
From Salt Lake City to Ontario, Cincinatti to Denver, no-one got too down about the postponement of the tour - instead they got up about the release of the DVD. People opened their homes or met in local bars and judging by the early reviews and photos coming in, everybody had a great night.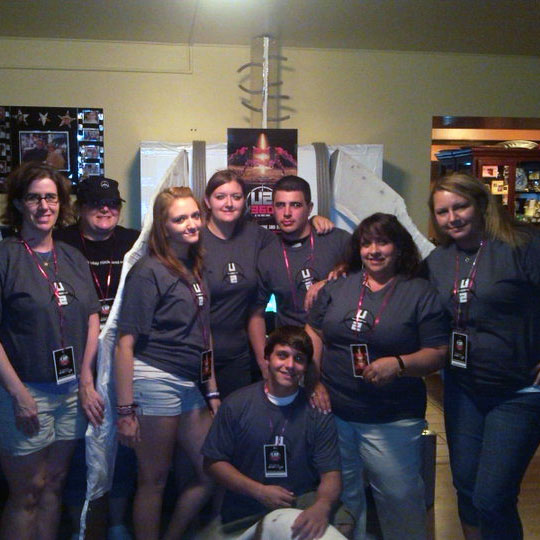 The DVD ? It went down pretty well too, as you can see below. (More reviews and photos coming up on the
U2.com Subscription site
).
'Wow, the show was amazing. Shot very well. I did miss not seeing Breathe as the opening but I think Get On Your Boots was an excellent choice to start the electrifying concert. During Beautiful Day, when Bono made the comment about Larry Mullen being right behind you and Larry's subsequent smile, my other cousin said that his smile warmed her heart and that she liked him best...Good girl, I trained her well.'
Kim Caulfield (CatKim), in Ontario
'It felt like we were on stage with them. The Chicago party mirrored the Rose Bowl audience, clapping, screaming, and singing, with 'the boys'. The Chicago party was not unlike standing in the General Admission line, talking about few things other than U2. Some of us never met, yet had the same amount of excitement for the band from Dublin. We understood each other, knew the other party-goers could talk hours about U2 without getting 'you're crazy' stares!
Marianne Hickey in Chicago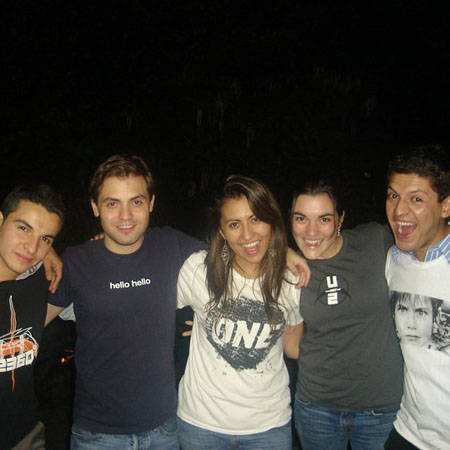 'The best thing about the DVD, aside from those 4 lovely boys from Dublin, was the awesome camera work.. there were intimate shots and then sweeping panoramas, there was a view and perspective from every corner of The Rose Bowl. The highlight was I'll Go Crazy If I Don't Go Crazy Tonight. Even after experiencing that version in person, you're still blown away seeing it again on the big screen.'
From Cincinatti
'The people who have never been to a show were impressed. I had one person tell me that they understand now why I totally get into this.'
Michelle Johnson (mich40), Birmingham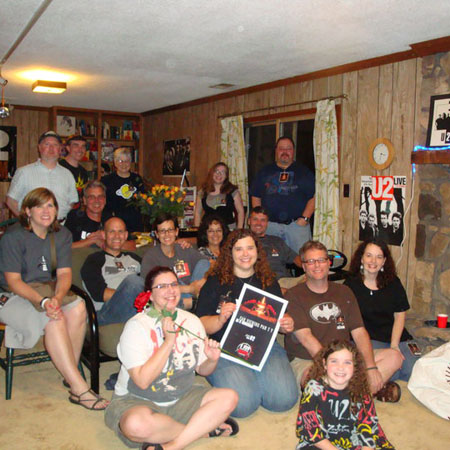 'The sound was beyond stunning, especially the tiny nuances of Larry's drums that I don't think could even be heard in the live setting. The expert camera work threw you directly at the massive scale of the stage, and then drew you in to the intimate aspect that the band was hoping to achieve with the Claw. In a blink of an eye, you could go from feeling the heat of the crowd as they bounced up and down to Crazy Tonight, to standing right in front of Bono as he crooned the lyrics of Amazing Grace...'
.
Jen Struss (videoqueen) Denver, Colorado
'I was really impressed with the different camera views because my parents and I had been to the U2 360° Rose Bowl show which was awesome. The DVD shows how truly phenomenal the stage is... it sure brought back some great memories.'
Elsha Stockseth (u2elshanator) Salt Lake City