'It's one of those moments in the show which become an emotional highpoint...' Edge talks about 'Walk On' and Aung San Suu Kyi, Amnesty International Ambassador of Conscience 2009. See our earlier
story
.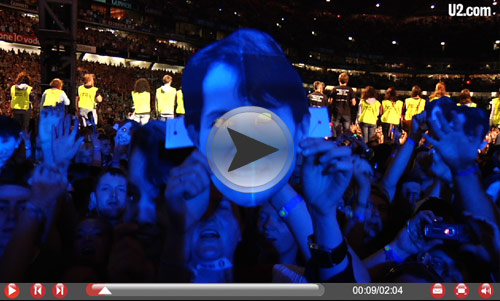 Downloaded the mask of Aung San Suu Kyi ?
Snap your photo on camera and email it in to us at this address
asskmask@u2.com
(Include your name, location and a couple of lines about where you took it.)
We want to see photos of you wearing it... in strange and interesting places. Edge will select the best to feature in a gallery on U2.com.
Read more and download your mask
here.