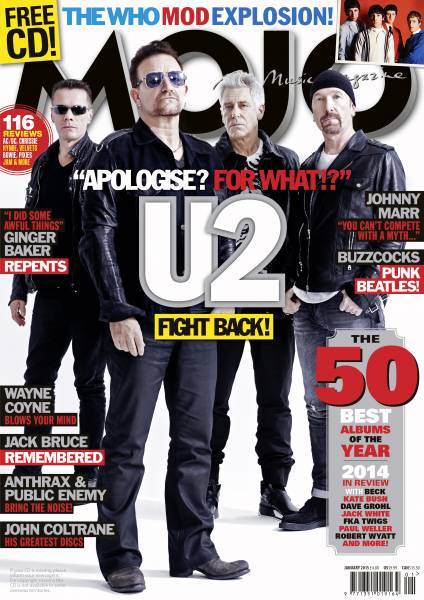 'I'm already working on the apology… for the apology,' said Bono. 'Because I'm very proud of what we did. It's one of the proudest moments in U2's history.'
Talking Songs Of Innocence and on the cover of the new edition of Mojo Magazine.
Danny Eccleston has the story over 11 pages -
here's a taster
.