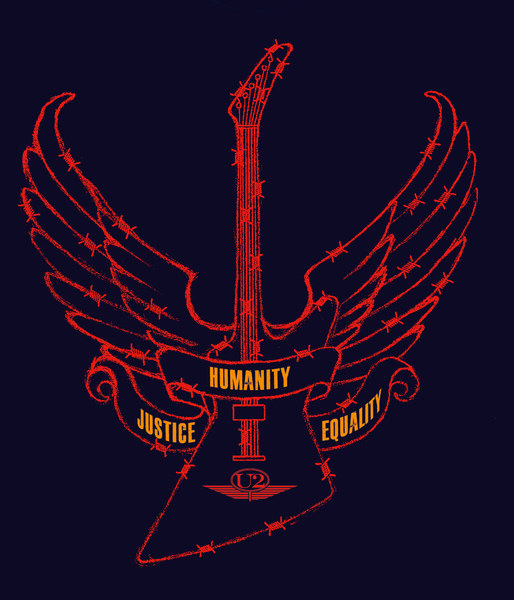 For two decades the world's top artists and bands have collaborated with Hard Rock International as part of the Signature Series programme, helping raise millions for good causes.
The
U2 Signature Series: Edition 30 T-shirt
features an electric guitar with angel wings, emblazoned with the words 'JUSTICE', 'HUMANITY' and 'EQUALITY'. A barbed wire is wrapped around the neck of the guitar and the back of the shirt carries the signatures of Adam, Larry, Edge and Bono.
It's a partnership between
EDUN LIVE
and Hard Rock.
Read more about the new shirt
or order it direct through
Hard Rock
.