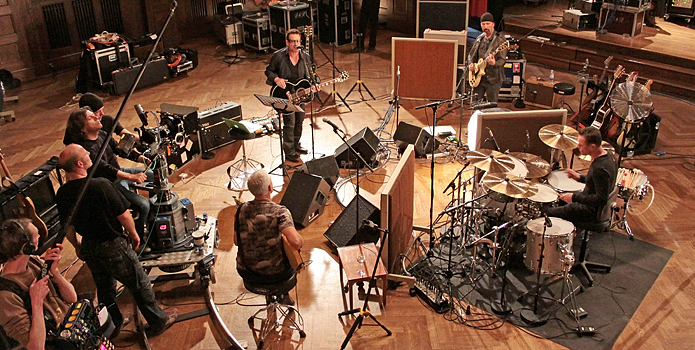 On Friday Edge and Bono join director Davis Guggenheim to discuss his documentary From The Sky Down, which opens The Toronto International Film Festival this week.

Got a question for Edge, Bono or Davis about the making of Achtung Baby? Post it on Twitter using #THESKYDOWN.

Questions need to be submitted before 12noon Friday (EST) and we can't guarantee how many we'll get through.

You'll be able to tune in for the live chat here on U2.com from about 1.30pm (EST), finishing 2:15 approx.