If you've been to a show on the 360° Tour, you'll already have experienced the visual spectacle of seeing the band 'in-the-round'.
If you haven't, take a trip around this remarkable QTVR photograph to get a feel for the new production. Click your curser on the image to navigate around the stage - up and down, zoom in and out and move all around. Get a feel for what it's like to be the band... in 360 degrees.
You will need to
download
the free Quicktime plugin to view this image.
Holding the Shift key on your keyboard will zoom in, and the Ctrl key will zoom out. Click the image below to launch.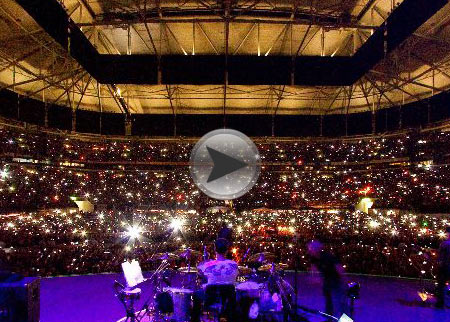 Photo by: Ralph Larmann