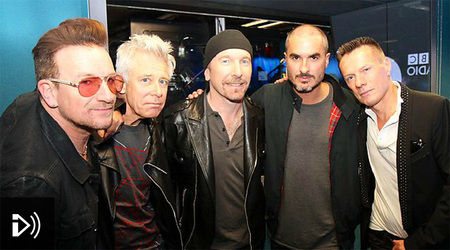 'The first time I've ever had the whole band sitting in front of me.'
Latest broadcast interview is with Zane Lowe for BBC Radio 1 in the UK. All four band members were in the studio to talk about how the album began to emerge during the last tour and how it was finished... days before last month's release.
Listen again
here
.
And if you're in the UK, did you catch the band performing tonight on
Later With Jools Holland
, along with Sam Smith, Interpol and Zola Jesus?
A debut live performance for 'Volcano' was a bit special, as was 'Every Breaking Wave' with the whole band and a string section.
Here's Volcano - not available to view in all countries.
and Every Breaking Wave.