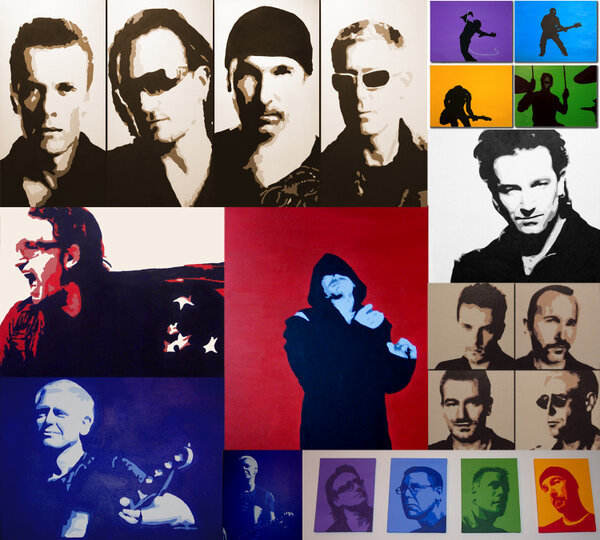 Hand-made 360 stadiums, band portraits, fan-campaigns,
we asked you what you've been building 'from the ground up'
and you're posting content thick and fast.
There's five copies of
the book
, signed by the band, going to the best entries and you've got until the end of March. (Don't forget to tag your image/video with #U2FTGU and mention @u2com /@u2comzoomods or @U2fTheGroundUp when you post it on twitter or youtube.)
Here's some of the entries so far, check out
the gallery in Zootopia
.
Baby Claw from Thomas Latour is pretty impressive.
Nine year old twins Keren & Adi worked for three days to build their own U2360 Stage.
Marcela Gonzalez in Colombia built her own fan campaign.
BratBeef built a tower... from his personal collection of U2 releases.
TheGuitarPlayer556 was only five when he first heard Vertigo on the radio - and his clip explains why he remains a fan.