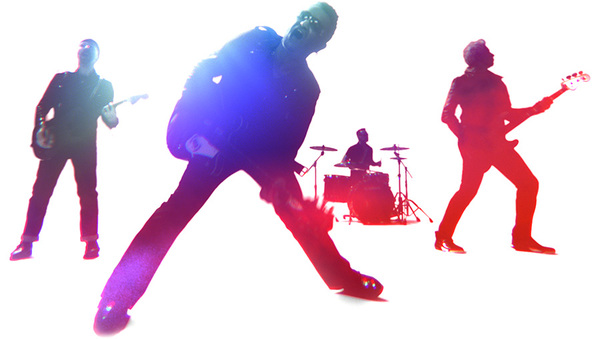 U2 and Apple took everyone by surprise today.
At the close of the Cupertino launch of the new iPhone and Apple Watch, Apple head Tim Cook spoke of the tech company's relationship with music before introducing U2 as a surprise guest.
'Music runs deep in Apple's DNA, and runs through the core of all of our products,' said Cook. 'Over that time we've built a deep relationship with the music industry and the artists that make it up … A decade ago we began a deep collaboration with one of the best bands of all time -- and that band is U2. They have agreed to perform for us today.'
The band took the stage for a powerful performance of a brand new song 'The Miracle (Of Joey Ramone)', after which Cook and Bono had a conversation which led to some remarkable news.
The song they'd played was the lead single from a new album 'Songs Of Innocence'.
The album of eleven tracks was finished a week ago and ready for release.
iTunes were now putting it automatically in the music libraries of 500 million customers in 119 countries around the world.
It would be, said Cook, 'the largest album release of all time.'
You can
watch the whole event
- scroll to 104minutes to catch the band.