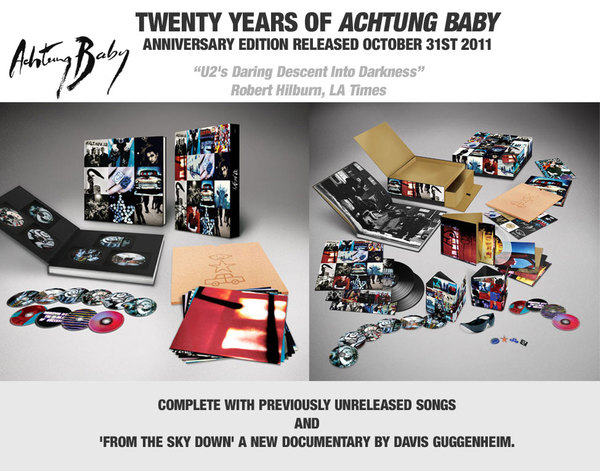 Twelve timeless tracks,
twenty years old next month
. But which is the one song from Achtung Baby that will always have a special place in your life ?
The single releases from the album colonised the airwaves in the early 1990's while tracks like Ultraviolet and Until The End of the World have become live mainstays.
The Fly will always signal the moment when The Joshua Tree started toppling, Mysterious Ways has that unforgettable groove and One... what else is there to say about One?
But there are twelve tracks on this album and maybe your own Achtung Baby moment is none of these.
Which one song will always make it onto your U2 greatest hits collection - and why does it means so much to you ?
Who does it make you think of? Where were you when you first heard it? What is it about for you... and why can you never let it go?